2017: Jazz In January @ Pangea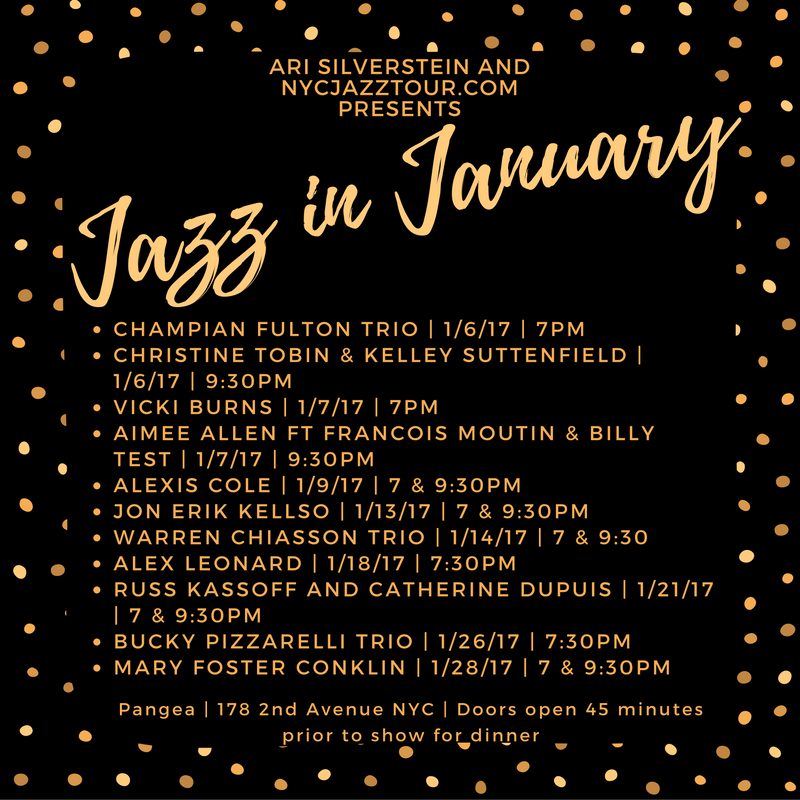 2016:
Ari Silverstein Presents The Encore Series Spring Season in Conjunction With Christopher Gines of Cafe Noctambulo

Pangea Restaurant 178 Second Ave. Between 11 and 12th Street Call for reservations 212-995-0900 http://www.pangeanyc.com/#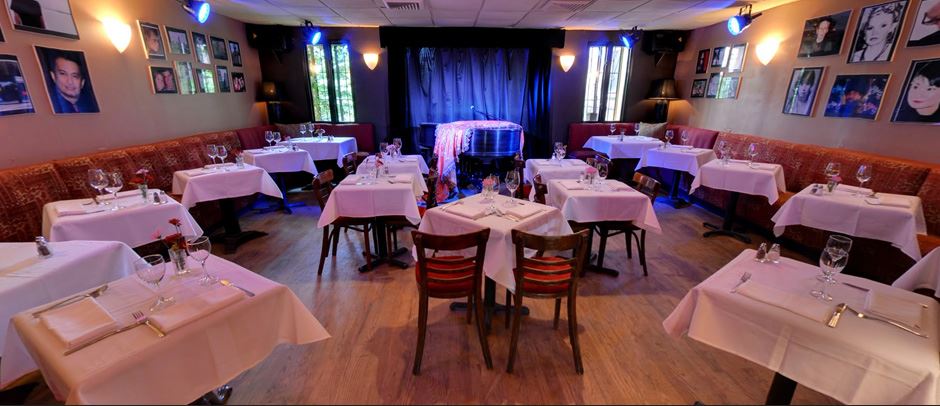 ---
7/11/2015:Barbara Rosene: Nice and Naughty Songs of the 1920s
With Jesse Gelber and Simon Wettenhall
Sets at 7 PM and 9 PM Cover $20 | Minimum $15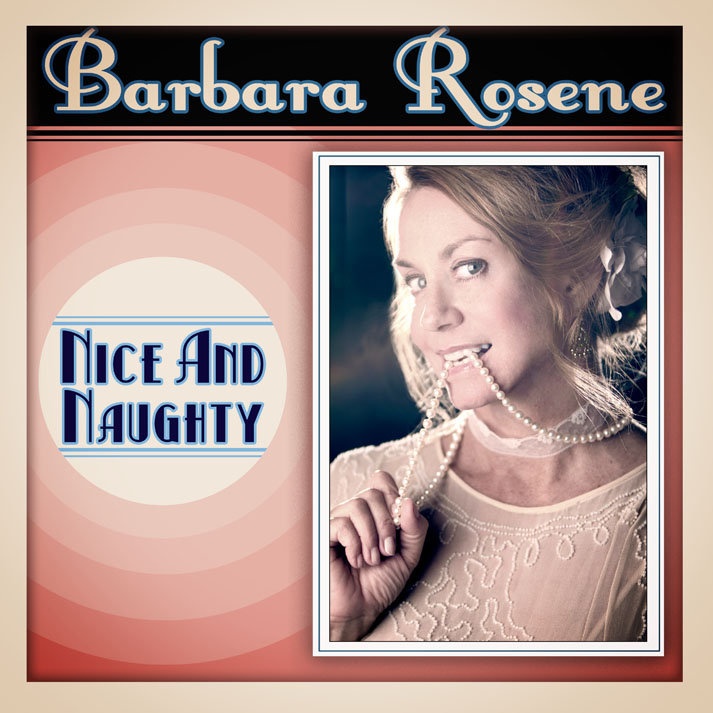 Buy Tickets
Barbara Rosene has built an unequalled reputation for interpreting the great music of the 1920s and 30s and 40s. She is a passionate vocalist whose interpretations uncover the richness of jazz classics through the subtle, skilled delivery of one truly in love with the genre she sings. Rosene gives voice to songs in ways that are both gracefully provocative and warmly welcoming.
Few singers have her feel for classic material, from all eras of Jazz, interpreting the music with not only a full understanding and love of the original time period but with the rare ability to make the material sound fresh and emotionally relevant today.
In her established career she has shared stages with jazz icons, performing internationally with The Harry James Orchestra, Vince Giordano and The Nighthawks, the late Les Paul at New York's Iridium Jazz Club, The Woody Allen Band, at The Carlyle Hotel, as well as directing her own New Yorkers, and as guest artist with orchestras and in festivals across the world.
She has played such venues as The Iridium, Lincoln Center's Rose Hall, The Montreal Jazz Festival, Night Town (Cleveland), Blues Alley (DC), The Arizona Music Festival, Jazz Amarinois, and recently The Hotel Villa Flori, Lake Como. Recently she has played Mezzrow, and Small's in NYC. Barbara has been featured on Judy Carmichael's NPR program "Jazz Inspired", and recently on NPR's "Hot Jazz Saturday Night." She has been recognized by Backstage Magazine (Bistro Award), "Jazz Improv Magazine", and is featured in Scott Yanow's "Great Jazz Singers."
---
7/18/2015: Janice Friedman Trio Sets at 7 PM and 9 PM Cover $20 | Minimum $15
Buy Tickets
"Janice Friedman, the agile pianist who creatively mixes melody and rhythm into intriguing, beguiling performances has been playing piano since she was 4- and began rendering classic American standards not long after. Now she knows about 2,000 evergreens, and rolls them out whenever she can. Her zest comes out in her performances…." – Zan Stewart, Star-Ledger
"This is a musician with chops to burn on two instruments—piano and voice, with a deep well of compositional as well as improvisational ideas, many muses but a very individual style. Just listen….." – Andrea Canter, Jazz Police and Jazz Ink
"Janice Friedman has brought her solid style of piano playing to several albums….The opening tune, Friedman's "Swingin' for the Ride," is presented in an Oscar Brown Jr.-type musical environment with a tale that is both saucy and irresistible. As a vocalist, Friedman approaches a lyric with respect for the melody, which may earn her comparison to someone like Chet Baker. Friedman gives inspired readings…She even presents a stimulating and different version of the Gershwins' "Summertime," the biggest surprise on the album…." – Michael P. Gladstone, All About Jazz
Although Friedman has performed in several different configurations, and has also put in countless hours collaborating with other leaders, the time-tested piano trio format holds a special place in her heart. Of a previous Friedman-led trio, the New York Times wrote that the pianist "built an explosive performance that carried the aura and variety of big band with only bass and drums as accompaniment." Jazz piano legends Cedar Walton and Marian McPartland were both big fans, the latter praising Friedman's "distinctive touch" and Walton once remarking, "Your playing reminds me of mine." "I was brought up on piano trio," she says. "That's what my jazz-loving parents liked—Ahmad Jamal, Erroll Garner, Bill Evans, Marian McPartland, Billy Taylor, Oscar Peterson…the great ones. After some years I was introduced to Miles' bands, bebop, more traditional pianists and more modern ones. You put all of that in the mix and wait some years to hopefully find out who you are. Trio allows me to think compositionally, creating a story with each song," she adds. "I want the notes to mean something. I like balance. I like surprise. I like to let the moment have a say in what we do. But a group needs a leader. Otherwise we have to fall back on what's tried and true and expected. I get to pick interesting tunes, set up interesting road maps, pick amazing band mates and, with a verbal or a non-verbal cue, our job is to trust everything and go in whatever direction we want. That's what we will do at Café Pangea."
---
7/24/2015: Michelle Walker Sets at 7 PM and 9 PM Cover $20 | Minimum $15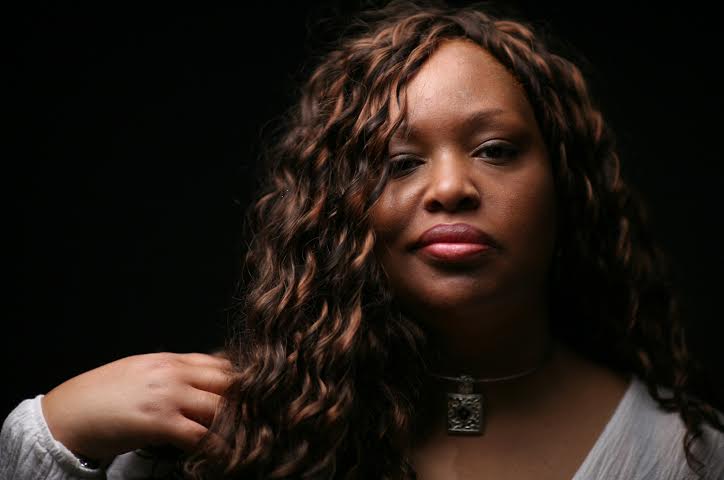 Buy Tickets
"Walker…has seductive charm…" "Slow Down" is more than a title, it's an invitation that's hard to resist…" – Mike Joyce, Washington Post
"Michelle Walker essentially entices with her vocal signature of relaxed phrasing and a bluesy frenzy – similar to vocal stylings of Lady Day. Michelle is an original that truly has her own style and innermost story. How wonderful are the things that we artists can create when we stick to our own voices." – Lisa Donaldson, Baltimore Music Monthly
"Walker possesses a set of strong vocal chords which she uses with remarkable restraint…it's obvious that she has the physical equipment to belt out everything she sings…using her vocal powers like a small hand gun rather than as a howitzer. She also demonstrates an extraordinary degree of musicality as she adds subtle alterations to melody lines, going up when one expects her to go down and other ear catching devices." – Dave Nathan, All About Jazz
New York based jazz vocalist Michelle Walker is a versatile singer blessed with a distinctive, provocative, whiskey-soaked tone. Walker is a charismatic singer that uses an artful blend of blues, bebop, swing and soul with playful rhythmic expressiveness; bending the lines and pushing the boundaries of jazz vocal art. With rich colors and adventurous flexibility, she moves easily from a dark, deep tone to a mid-range, swinging lilt. She has a refreshing approach to arranging often easily recognizable contemporary songs.
---
7/25/2015: A Mark Murphy Tribute Sets at 7 PM and 9 PM Cover $20 | Minimum $15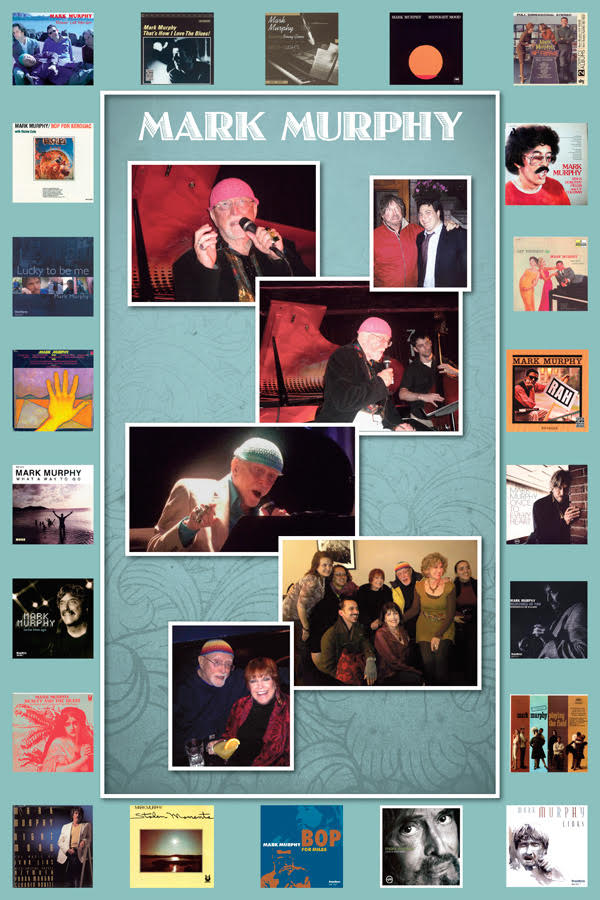 An evening focused on Mark Murphy as a composer and singer. There will be a few of Mark's composition and a retrospective of his some of his most important works over his career. Some of the song have never been released.
We will also be recording patrons greetings to MARK MURPHY​ so if you would like to say something please be prepared.
We will also do a a room sing along on Mark Murphy Jazz Singer​ most well know number "Stolen Moments"
Scheduled to appear: Sheila Jordan​, Tessa Souter, Judi Silvano, Steve Ross​, Holli Ross, Marcelino Feliciano, Dylan Pramuk, Ray Gallon, Sean Smith, Alan Broadbent​, James Gavin​ (Subject to changes)
Mark Murphy (born March 14, 1932) is an American jazz singer based in New York. He is noted for his definitive and unique vocalese and vocal improvisations with both melody and lyrics. He is the recipient of the 1996, 1997, 2000, and 2001 Down Beat magazine readers jazz poll for Best Male Vocalist of the Year and is also the recipient of six Grammy award nominations for Best Vocal Jazz Performance. He is also known for his original lyrics to the jazz classics "Stolen Moments" and "Red Clay". From his Meet Mark Murphy (1956) to the current A Beautiful Friendship: Remembering Shirley Horn (2013), Murphy has an extensive discography.
---
8/1/2015: Chris McNulty Sets at 7 PM and 9 PM Cover $20 | Minimum $15
Buy Tickets
"The resultant blend is beautiful and seamless, as sensitivity reigns supreme." – All About Jazz – March 2015
"From the very first minute we hear McNulty's eloquent, exquisite vocals…we know this is an album we are going to be listening to time and time again" – UKVibe February 2015
"This is a release of simple unadorned splendor, an organic outpouring of emotion and love. "What Are You Doing The Rest of Your Life" is nothing short of exquisite." – Critical Jazz – February 2015
Since her emergence on the international jazz scene in 1991, McNulty has been hailed by critics as a jazz vocalist-composer with a unique vision, boundless creative energy and a distinctive style. Her recordings and performances have garnered 4 and 5 star reviews in publications including Downbeat,The Irish Times, Jazz Wise, Jazz Journal and Jazz Times among many others. McNulty arrived in NewYork in 1988 after being awarded an international study grant from the Music Board of the Australia Council. Her debut recording in the States, Waltz For Debby (Discovery 1991), introduced Chris to American audiences and received outstanding reviews. The album also features the official published lyric by Chris of the great Miles Davis classic, "Blue in Green." In 1994 Chris was selected as one of six exceptional jazz voices on the New York scene who were featured on the Venus Records recording, Big Apple Voices. McNulty has gone on to record several internationally acclaimed and award winning albums. Since 2002, she has maintained a consistent presence on the international touring scene. In May 2013, Chris won the prestigious Australian Bell Award for Best Vocal Jazz Album for "The Song That Sings You Here." She has collaborated, recorded and performed with some of the finest musicians on the international jazz scene.
---
Prior Shows
5/15/2015: Nancy Harms' Breeze of Brazil With Yotam Silberstein on Guitar and Rogerio Boccato on Percussion Sets at 7 PM and 9 PM Cover $20 | Minimum $15
Buy Tickets
There'll be "Quiet nights and quiet stars", as Nancy sings many of your favorite Brazilian tunes like Corcovado, Wave, Dindi and some lesser-known surprises that are just as tasty as the delicious standards you've already fallen in love with.
"…she engages the listener by seeming to put her whole soul completely forward…after hearing her just once, you'll never want to let her go." – Will Friedwald, THE WALL STREET JOURNAL
"Now, with her new release, Dreams in Apartments, Harms takes another leap, this one farther into the realm where voice and imagination come together to define the highest art of jazz singing". – Andrea Canter, JAZZ POLICE
"Her voice is warm, with a touch of vulnerability, and a believability…a young jazz singer worth discovering." –NPR
"…on her rise to the top." — ALL ABOUT JAZZ
"An intimate vocalist who sounds as if she is singing directly at each listener…clearly a singer with a potentially significant future." – Scott Yanow, L.A. Jazz Scene
"She has a genuinely beautiful voice…and a spacious yet precise sense of timing. She knows how to tell a story and make a lyric spark and hum with emotion and truth." – Pamela Espeland, BEBOPIFIED
Born and raised in Minnesota, Nancy Harms relocated to New York City in 2010. She has toured Europe three times since 2011, with her most recent tour taking her to such prestigious venues as Copenhagen's "Standard", Paris' "New Morning", "Herr Nilsen" in Oslo, and other stops in Asker, Norway, and Turin, Italy. She has played Norway's SORTLAND JAZZ FEST twice (in 2010 and 2014)…. Nancy's NYC appearances have included her own shows at BIRDLAND, ZINC BAR , SMALLS JAZZ CLUB, THE KITANO, BAR NEXT DOOR, CORNELIA ST. CAFE, ROCKWOOD MUSIC HALL, CHEZ LUCIENNE, and several other venues, including a series of performances with trombone legend WYCLIFFE GORDON; among them DIZZY'S CLUB COCA-COLA, THE LENOX LOUNGE, and concerts in Toulouse, France. Her most recent Manhattan appearance was in the famed METROPOLITAN ROOM, where she premiered her brand new show entitled "ELLINGTON AT NIGHT", which author/critic James Gavin described as "elegant, understated… beautifully expressive". In addition to her own CDs "DREAMS IN APARTMENTS" and "IN THE INDIGO", she appears on WYCLIFFE GORDON'S disc "HELLO POPS" and on JEREMY SISKIND'S releases "FINGER-SONGWRITER" and "HOUSEWARMING". Nancy was a regularly featured contributor to the 65-part public radio series "CERTAIN STANDARDS". She appeared in the 2014 Pittsburgh JazzLive Festival, and one of her self-penned tunes from the "Dreams In Apartments" album ("Weight Of The World") placed 3rd in Popjazzradio.com's international listener poll of top jazz tunes of 2014.
---
5/16/2015: DUCHESS – Amy Cervini, Hilary Gardner & Melissa Stylianou With Jamie Reynolds on Piano and Matt Aronoff on Bass and Percussion TBD Sets at 7 PM and 9 PM Cover $20 | Minimum $15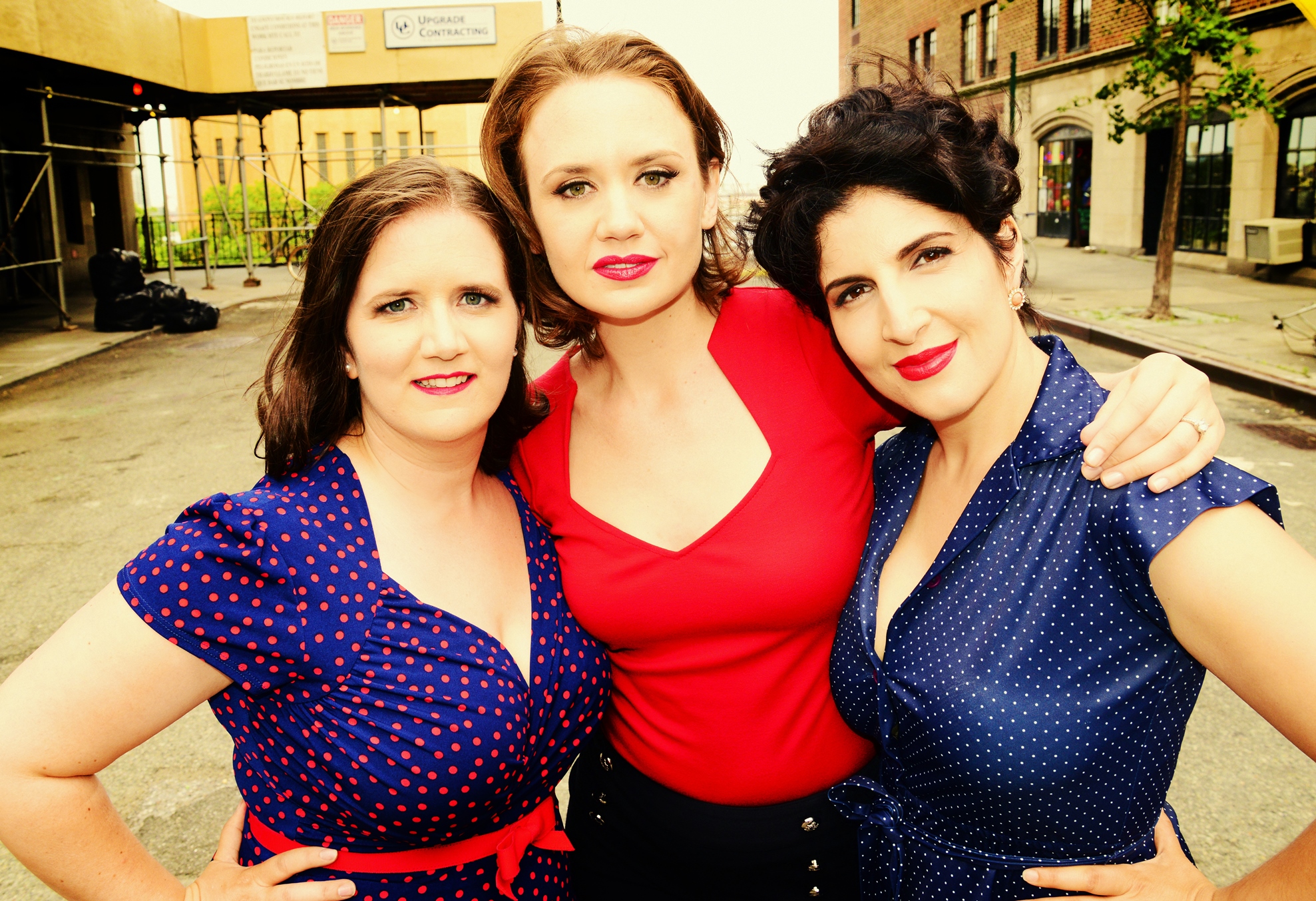 Buy Tickets
"…the vocal trio Duchess is a beacon of jovial esprit." – Bobby Reed, Downbeat Editor's Pick
"This threesome devises original arrangements of mostly vintage songs, both familiar and offbeat. They understand that swinging music goes hand in hand with an audacious sense of humor." – Will Friedwald, Wall Street Journal
"Vocalists Amy Cervini, Melissa Stylianou and Hilary Gardner turn up in their playful yet elegant new collaborative trio, Duchess, heard on a winning new self-titled debut." – Time Out NY
Sure-footed swing, sweet-toned harmony and ever-insouciant charm are embodied in the new jazz vocal trio Duchess, featuring notable New York singers Amy Cervini, Hilary Gardner and Melissa Stylianou. Blending the classic and the contemporary DUCHESS has quickly earned a reputation for beautiful singing and big fun at the group's shows of "girl-on-girl harmony," as the three so saucily put it. The New York-based threesome made its debut on record with the eponymous Duchess, released by Anzic Records in February 2015. The album channels the 1930s inspiration of the virtuosic Boswell Sisters into a wonderfully entertaining package. "This threesome devises original arrangements of mostly vintage songs, both familiar and offbeat. They understand that swinging music goes hand in hand with an audacious sense of humor." – Will Friedwald, Wall Street Journal
---
5/22/2015: Nancy Kelly With John DiMartino on Piano, Neil Minor on Bass and Shinnosuke Takahashi on Percussion Sets at 7 PM and 9 PM Cover $20 | Minimum $15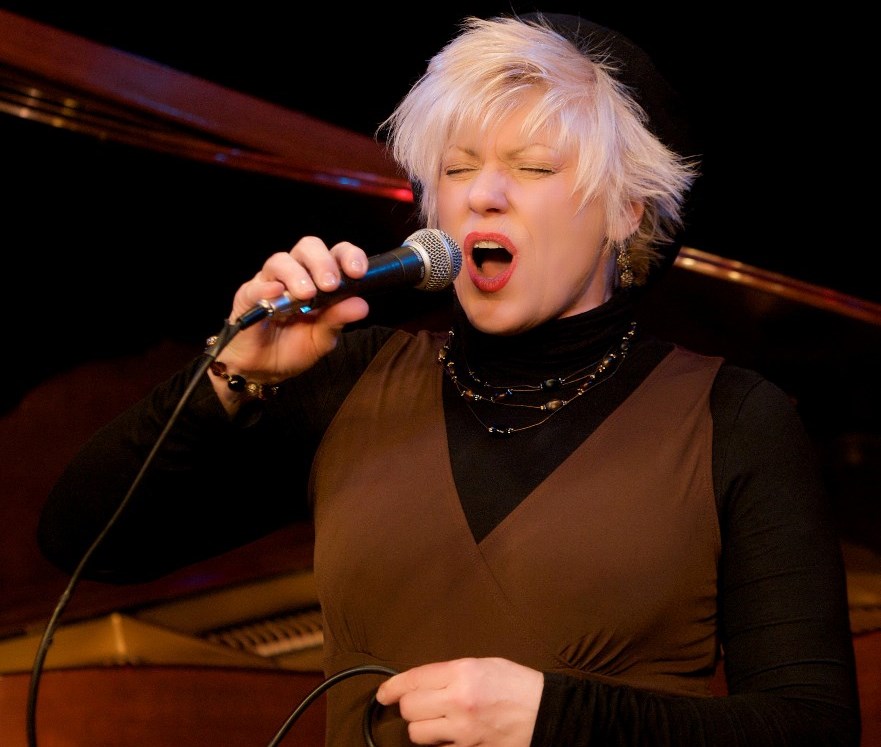 Buy Tickets
Jim Clark "JAZZ NIGHTLY" South Dakota Public Radio lists Nancy's cd "B That Way" as one of the 50 best jazz cd's of 2014 . He is quoted as saying " Nancy is one of the premiere female jazz vocalist of our times".
"It's notably one of the most impressive vocal jazz albums I've heard this year. Here is a true jazz singer for your listening pleasure". -Dee Dee McNeil LA Jazz
"Female Jazz singers are everywhere today and the label does not always match the product. Kelly is a notable exception. You can bet the farm you won't regret seeing and hearing exceptionally gifted jazz singer." -Bruce Crowther Jazz Journal
"Kelly creates her own universe of swing, executed with nuclear cool." – C Michael Bailey, All About Jazz
"Nancy just dazzles on her wildly musical vocals. Nancy's ballad singing is brilliantly delicate." -Dan Singer In Tune International
"Nancy Kelly is the Anita O'Day of today." – Mark Murphy
Nancy's live performances are legendary. She has earned many awards and enlisted fans from around the globe. In a market place where wispy voices and shallow emotions abound, Ms. Kelly is a breath of fresh air…or should we say, smoky air; she takes us back to the time when jazz and that includes vocal jazz was an authentic expression of real emotion. Kelly's refined stage presence, style, and the ability to quickly capture the emotions of her audience isn't the only thing that places Nancy in a league of her own the lady was "Born to Swing", and she means business. Nancy Kelly's vocal style is a study in phrasing, style and swing. She's both old school and new. She's experienced, yet her delivery and ideas are fresh. She can take a song and turn it up or down, and leave you believing that it was meant to be exactly that way. It takes great jazz chops to do that, and Kelly's are superb.
---
5/23/2015: Alexis Cole – An Evening With Friends… Alexis Cole on Piano/Voice, David Finck on Bass, Kenny Hassler on Percussion Sets at 7 PM and 9 PM Cover $20 | Minimum $15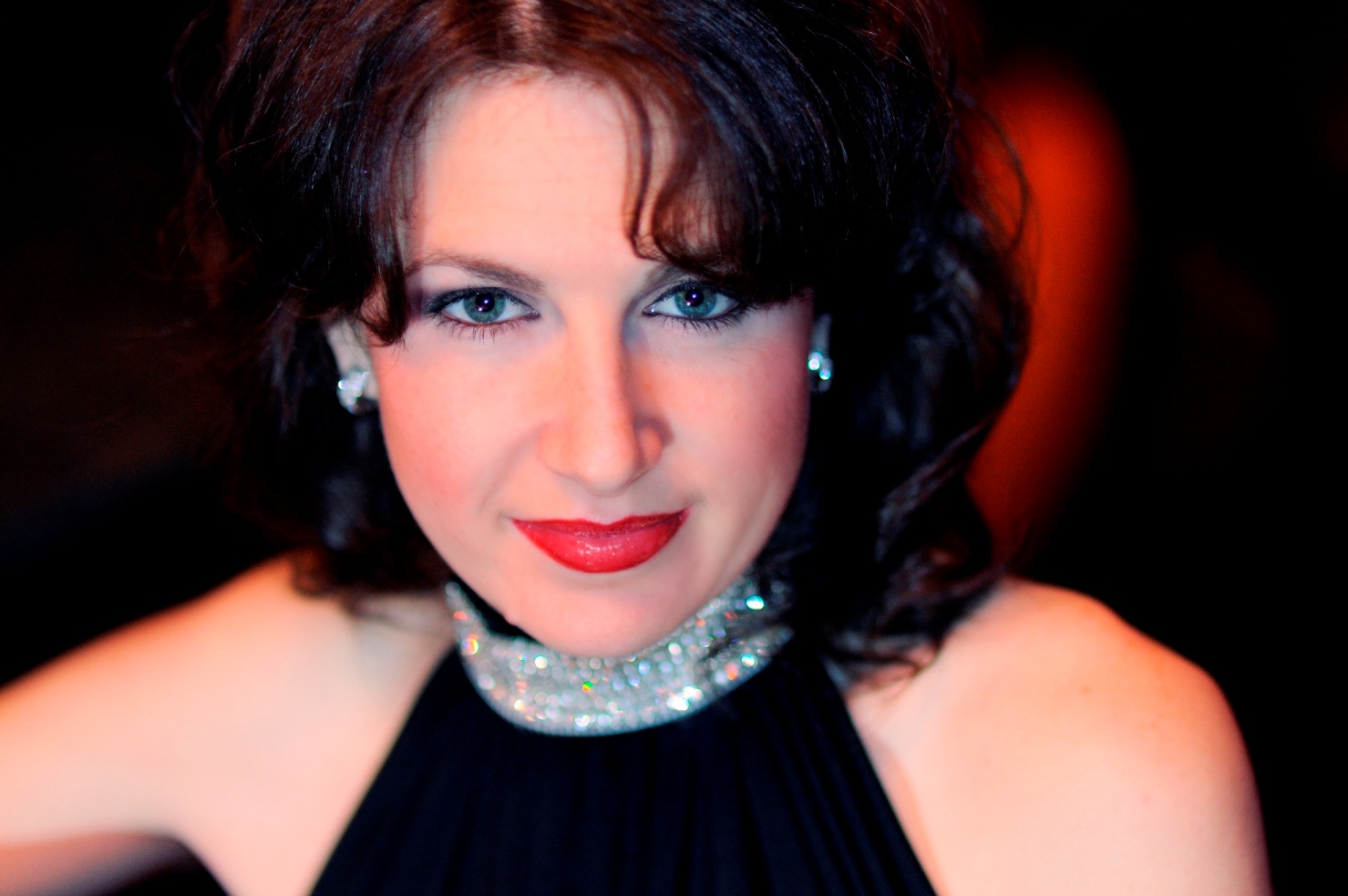 Buy Tickets
One of the great voices of today! – Jonathan Schwartz, XM Radio
A rising star in the jazz world. – Hot House Magazine Cole really gives it her all. – Downbeat Magazine Warm and rich vocals, so emotive they register in the keys of love and gratitude. – All About Jazz
Gorgeously interpreted by Cole with equal parts tenderness and wide-eyed expectation. – Jazz Times Cole makes you wish the room she is in was nearer to you, and acts as the sage twice her youthful years. – All Music Guide
We've been waiting for the next great singer to come along, and finally… Alexis. – Swing Journal Japan A jazz singer well worth discovering. -All Media Guide
She stands on her own. – Sheila Jordan, vocalist
A seriously good singer. – Norma Winstone, vocalist
Wow, really great! -Jon Hendricks, vocalist
Rich, mature and relaxed, a wonderful musician. – Rufus Reid, bassist
Enjoy an Evening with Friends featuring Alexis with her friends David Finck and Kenny Hassler, as they follow Cole through a repertoire of jazz standards and re-imagined pop songs, to a place of delight. Called "one of the great voices of today," by Jonathan Schwartz, Alexis Cole has been compared to classic jazz singers such as Sarah Vaughan and Anita O'Day. She's performed with the Boston Pops and New York Philharmonic on stage at venues from Avery Fisher Hall to the Kennedy Center. She records for Motéma Music, NY, Chesky Records, NY and Venus Records, Japan. Her nine recordings, which feature musical luminaries such as Fred Hersch, Eric Alexander, Matt Wilson, Harry Pickens, Don Braden and Pat LaBarbara, have received high praise in the jazz press and are spun on radio world-wide. In addition to her many performances on great stages, Alexis can be seen at top jazz venues like Dizzy's Club at Jazz at Lincoln Center, Birdland, The Jazz Standard, Blues Alley, and Billboard Live, Tokyo. Cole is the recipient of a Swing Journal Gold Disk award, and was a winner of the NY Jazzmobile and Montreux Jazz Festival vocal competitions, and a finalist of the Sarah Vaughan Competition. Alexis studied voice and piano at the University of Miami and William Paterson University, and holds a Masters of Music from Queens College. She has also trained in Indian Classical singing at the Jazz India Vocal Institute in Mumbai. She heads the Jazz Voice Program at SUNY Purchase and also teaches privately and at City College. She performs and conducts master classes around the world.
---
5/28/2015: Laura Campisi trio, "Sing Ballads and Be Happy" With Jon Davis on piano and Ameen Saleem on doublebass Sets at 7 PM and 9 PM Cover $20 | Minimum $15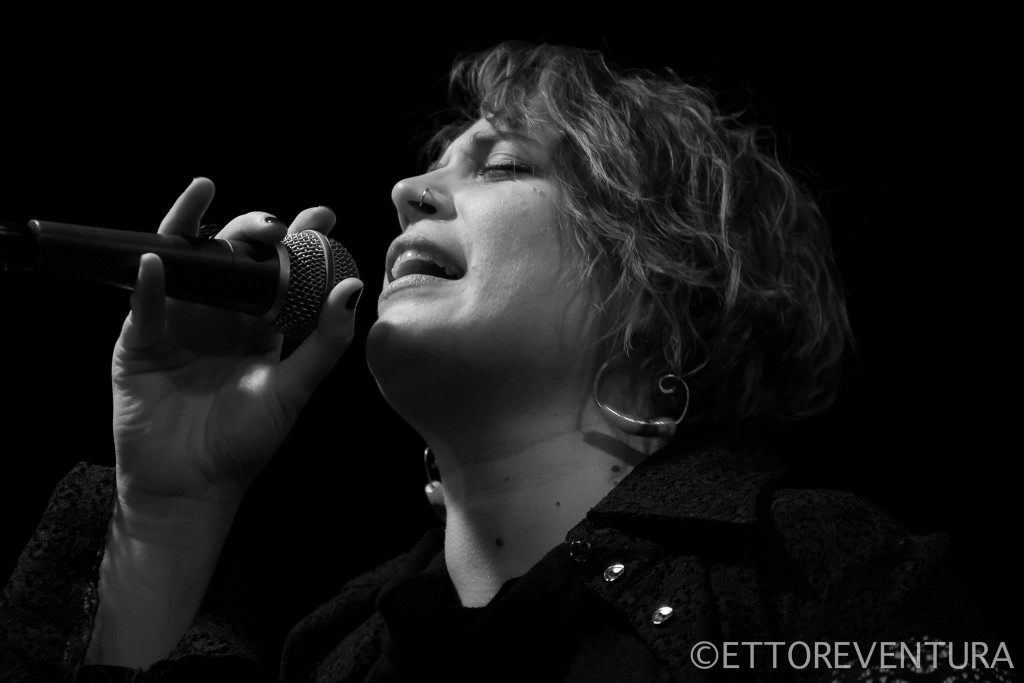 Buy Tickets
An award-winning songwriter and jazz singer based out in New York City. Laura has performed with various musical ensembles throughout Europe and America, and continues to produce a wide range of music: from Jazz, Folk and Rhythm & Blues, to traditional Sicilian and Mediterranean songs. She also writes original songs in English, Italian and Sicilian, and sings in Italian, English, Spanish, Punjabi, Portuguese, French, Sicilian and Neapolitan. Since in New York, Laura has performed at many prestigious venues and clubs such as The Kitano, Bar Next Door, Zeb's, New York University, Westchester Italian Cultural Center and the Italian American Museum, among others. She has also performed at Lincoln Center's Avery Fisher Hall, in front of 3.000 people, with the SGI Youth Ensamble. She has performed with many accomplished international musicians such as Ameen Saleem, Jon Davis, Tommy Campbell, Saul Rubin, Gianluca Renzi, Fabio Morgera, Christos Rafalides, Salvatore Bonafede and Gianpaolo Casati, to name a few. She's also recently started a collaboration with the Pakistani cultural community in New York, getting Pakistani players involved in her bands, mixing their sounds with Jazz and Italian music. On the other hand, she's challenging herself with Sufi traditional compositions in Sanskrit and with Panjabi music. International performance highlights of Laura Campisi include presenting her project "Sicily Revisited" at the Italian American Museum in New York in June 2014 and bringing it out to Italy later that Summer; the show "Vedrai Vedrai, Music of Luigi Tenco and Beyond" created for the Kitano Jazz Club of New York, and there presented in April 2014; an Italian tour on January 2014 with the "Back Home" Trio (with special guest international saxophonist Gianni Gebbia) and on January 2013 with the "Laura Campisi Roma Quartet" featuring Domenico Sanna and Enrico Zanisi on piano, Luca Fattorini on bass and Enrico Morello on drums; an appearance in the documentary film by director Nello Correale "La voce di Rosa"; the Rosa Balistreri e Alberto Favara Award in 2011 for her active role in spreading Sicilian music and culture in the world; a 2010 winter tour in New York City; first place at the 2010 Bianca D'Aponte Award, a competition dedicated to female songwriting; first place at the 2009 Lucca Jazz Donna Award, and a performance, later that year, at the Italian Embassy in Lisbon for the Festa della Repubblica; a tour in Paris in 2008; and an appearance at the Langnau Jazz Festival in Switzerland in 2004.
---
5/29/2015: Tessa Souter With Alan Broadbent on Piano, and Yasushi Nakamura on Bass Sets at 7 PM and 9 PM Cover $20 | Minimum $15
Buy Tickets
"World class. Must-see." Los Angeles Times
"Shimmers in the dark." Sunday Times
"An exquisite exercise in seductive spell-casting." Jazz Times
"Shimmers in the dark" Clive Davis, Sunday Times,TOP TEN BEST JAZZ CDS OF 2013​
"Compelling and utterly original" Jazzwise Magazine Downbeat Critics Poll
"Rising Star" two years in a row, Anglo-Trinidadian Tessa Souter​'s penchant for exploring strikingly beautiful music mostly untouched by other singers, has set her apart as "one of the finest and most fearless vocalists to have emerged in recent years." (Boston Globe). Over her four-CD career, starting with 2004's Flamenco-tinged Listen Love and up to her latest, Beyond the Blue (Motema-Venus, 2012)​ – which features her own lyrics to jazz arrangements of classical gems, and which was picked by the Sunday Times (UK) as one of the Top Ten Jazz CDs of 2013​ – "ordinary listeners and critics alike have raved about her lovely voice, tasteful phrasing, agile technique, and perhaps the most important, her ability to convey the emotional meaning of a song." (Cadence)​ ​She has performed all over the world, from ​the Moscow International Performing Arts Center and ​four sold out tours of the philharmonic halls of Russia to sold out performances at Dizzy's Club Coca Cola, the Blue Note and Joe's Pub in New York. Jazz artists she has worked with include Steve Kuhn, Kenny Werner, Joel Frahm, Lew Soloff, Billy Drummond, Joe Locke, Charnett Moffet, Alan Broadbent and Howard Johnson, who has described her as "an important musician, whose brilliant songs and lyrics make her stand out from the pack so very much." NEA Master, Sheila Jordan, who rates Tessa​'s​ "beautiful voice and beautiful soul at the top of my list of great talent," told the Boston Globe: "She's a very giving person. And that's what she does with her music. She gives it."
---
5/30/2015: Ronny Whyte Sets at 7 PM and 9 PM Cover $20 | Minimum $15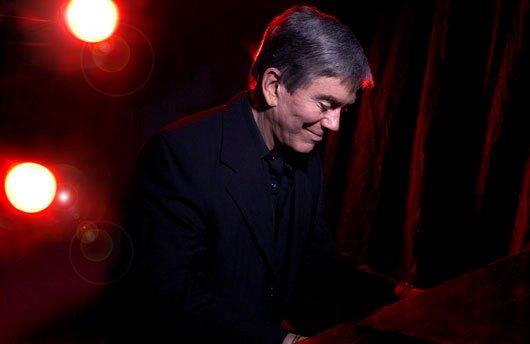 Buy Tickets
Ronny Whyte is not only considered a premiere interpreter of Classic American Popular song, he is also an outstanding jazz pianist, and an award winning songwriter. He has been featured on Marian McPartland's Piano Jazz on National Public Radio. He is an ASCAP Award-winning songwriter; his lyric Forget the Woman was recorded by Tony Bennett, and his music for The Party Upstairs won the MAC Award for Best Song of 2006. He also produces and hosts Midtown Jazz at Midday at St. Peter's in Manhattan, a weekly jazz concert series. For two years Ronny appeared in New York City in the hit musical Our Sinatra, as well as its two national big band tours to more than 90 cities. He was also featured twice at New York's JVC Jazz Festival, and was inducted into the Cabaret Jazz Hall of Fame. The Ronny Whyte Trio has performed in concert at Carnegie/Weill Hall, New York's Town Hall, Washington's Corcoran Gallery, and the Mellon Jazz Festival in Philadelphia. Ronny has had major engagements in New York at the Café Carlyle, Rainbow and Stars, the Oak Room at the Algonquin, and Feinstein's at the Regency. Abroad, he has starred in Paris, Tokyo, Tel Aviv, Sao Paulo, Caracas, and Johannesburg. Ronny often makes guest appearances with symphony orchestras playing his arrangement of Porgy & Bess for Jazz Trio & Orchestra and other Gershwin works. In the theatre, he has played such diverse roles as Bobby in Company, Oberon in A Midsummer Night's Dream, Joey in Pal Joey, and Vernon in They're Playing Our Song. He has written and performed in Night's Work, two one-act plays with music, which marked his debut as a playwright. Mr. Whyte has recorded ten CD's for Audiophile; his CD All in a Night's Work was selected "Jazz Album of the Week" by the New York Times. Originally from Seattle, he divides his time between the New York area and his house in Milford, Pennsylvania. When not performing or writing, he is an avid tennis player, skier, gardener and gourmet cook.
---
6/5/2015: Ben Cassara With Addison Frei on Piano, Iris Ornig on Bass, and Mark McLean on Percussion Sets at 7 PM and 9 PM Cover $20 | Minimum $15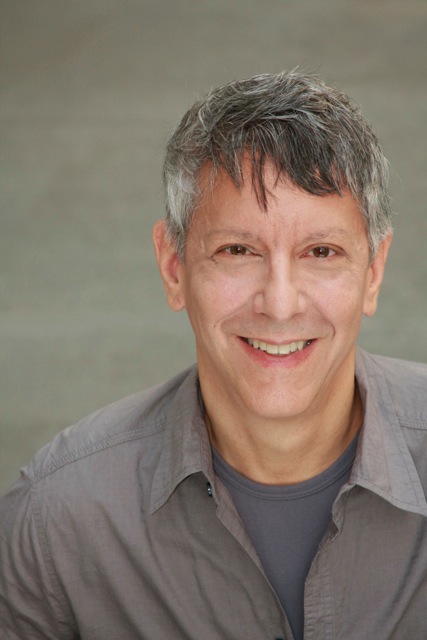 Buy Tickets
"a real feel for both jazz and for singing lyrics fairly straight when they deserve it…." – Scott Yanow, Inside Jazz Magazine.
"Cassara…gives a song a unique distinctive flavor all it's own…incredibly intimate…." – Will Friedwald, Jazz Critic and Author
"…a fresh voice with an XY chromosome." – George W. Harris, Jazz Weekly
Born and raised in NYC, Ben Cassara began singing around the family piano and went on to perform in both church and high school choirs which culminated in a televised performance at Carnegie Hall at the age of 16. He tried his hand at theater and after college performed in a number of Off Off Broadway productions. however, music was his first love and it didn't take him long to start working in piano bars all around the city and in the tri-state area. After a time, Cassara realized he'd prefer to be a "front man" and a few years back, started working with jazz pianist, Tedd Firth. His debut CD, "SISTER MOON" featured arrangements by Cassara and Firth with two additional NYC based jazz musicians, David Finck on bass and Bob Mallach on sax. Ben has performed at The Duplex, Parnels, Somethin' Jazz, The Metropolitan Room, Pax Amicus Castle Theater and most recently performed "mostly Bobby" at tribute show highlighting the music and lyrics of jazz great, Bobby Troup at Kitano
---
6/12/15: Champian Fulton – Champian Fulton Trio With Champian Fulton on Piano/Voice, Stephen Fulton on Flugelhorn/Trumpet, and Bass TBD Sets at 7 PM and 9 PM Cover $20 | Minimum $15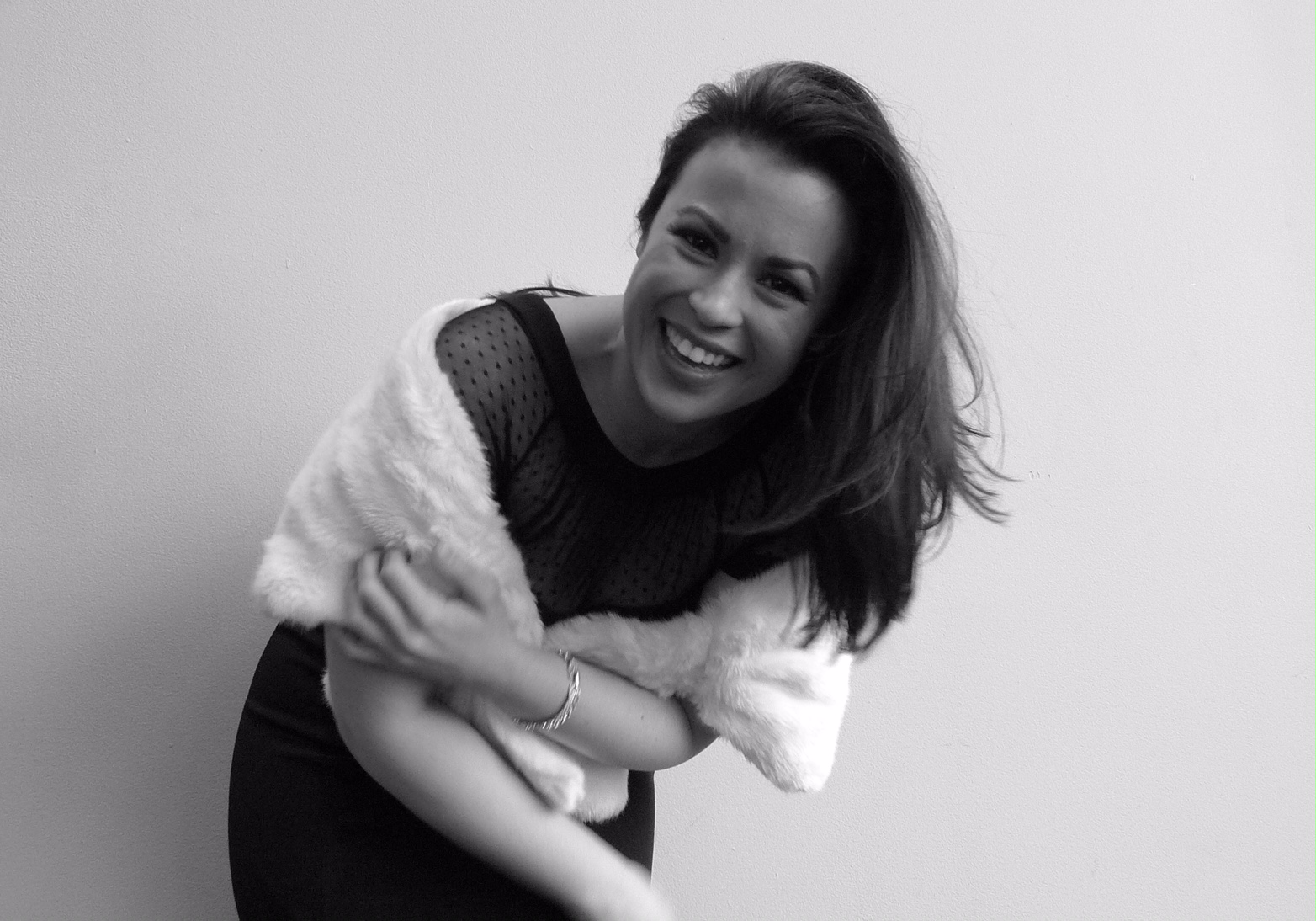 Buy Tickets
"A charming young steward of the mainstream jazz tradition…" – Nate Chinen, THE NEW YORK TIMES
"… a true show-stopper." – TIME OUT NY
"…the best new singer I've heard this year – make that several years." – Francis Davis, THE VILLAGE VOICE
Born in Oklahoma, Champian Fulton has become a world class Jazz pianist and vocalist with international acclaim. She grew up with music in the home; her mother and father (Jazz trumpeter and educator Stephen Fulton) recognized her fascination with music at an early age. The presence of her father's musician friends, including Clark Terry and Major Holley, inspired her focus on Jazz. Her first paid musical engagement was with her own band at Clark Terry's 75th Birthday Party; she was 10 years old. Since then, her piano and voice skills have been recognized by peers and critics as distinctive and sophisticated. This young woman from Oklahoma captivates audiences in New York's finest Jazz rooms and in concert halls around the world. A mainstay on the vibrant New York Jazz scene, she has performed with musical royalty such as Lou Donaldson, Frank Wess, Eric Alexander, Buster Williams, and Louis Hayes. From New York to Barcelona, Champian's swinging style and charismatic performances have made her a guardian of the legacy of Jazz. Champian's heroes include Bud Powell, Red Garland, Erroll Garner, Count Basie, Sarah Vaughan, and Dinah Washington. Jazz education is a concern near and dear to Champian's heart, having been inspired by Clark Terry's tireless advocacy for the perpetuation of the craft. Clark coached her on rehearsal techniques, performance etiquette, private teaching, and the business of the Jazz. Champian strives to impart this unique knowledge to students around the world, while being involved in educational programs such as Litchfield Jazz Camp and Rutgers Jazz Institute. Her skills as an educator in Jazz come from the highest authorities as she works to perpetuate the Jazz language.
---
6/19/2015: To Be Announced Soon. Please Check Back. Sets at 7 PM and 9 PM Cover $20 | Minimum $15
---
6/20/2015: Gabrielle Stravelli With Pat O'Leary on Bass, and Piano TBD Sets at 7 PM and 9 PM Cover $20 | Minimum $15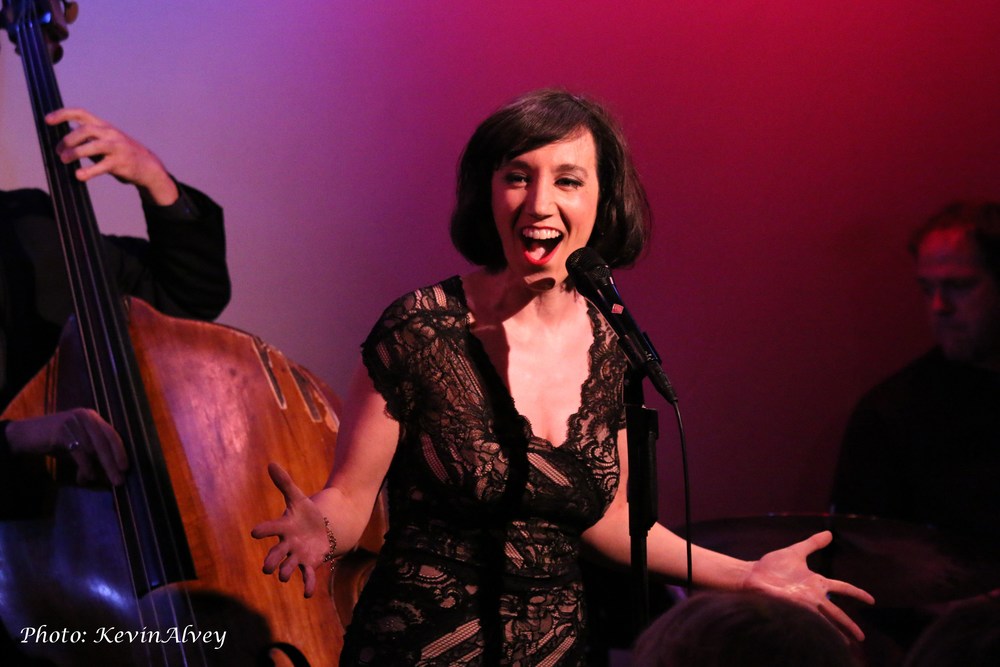 Buy Tickets
"Listening to the jazz singer Gabrielle Stravelli is like imbibing a potent cocktail whose flavor changes as you drain the glass. In the first couple of sips, the predominant taste is the sparkling wine that has drifted to the top, for Ms. Stravelli's bright, rippling voice exudes a natural effervescence. Before long, it darkens, and the heady liquor underneath kicks in…As she dipped and swooped, twirling notes and phrases with a confidence and playfulness that recalled Ella Fitzgerald in her prime, Ms. Stravelli began interpreting lyrics with a ferocity that her vocal pyrotechnics accentuated…" — Stephen Holden, the New York Times
"This outstanding singer is already a veteran of the New York club scene but still young enough to improve with every appearance—even though she's already one of the best around. Her current show starts in a manner reminiscent of her director-mentor, the brilliant Marilyn Maye, with a fast, swinging jazz waltz medley ("While We're Young" fused to "Happy Talk"), which proves that it's no sin to learn from the best. Over the course of the too-short set, she comes increasingly into her own, particularly with a sequence of contemporary songs and a blues original titled "Runnin' Back for More." — Will Friedwald, Wall Street Journal
"Irresistibly polished and triumphant. Let's hope she's primed for national appreciation." — David Finkle, The Huffington Post
Gabrielle Stravelli has performed on stages including Lincoln Center's Rose Hall, the 92Y's Lyrics and Lyricists Series, Birdland Jazz Club, the Caramoor Festival, 54 Below, Maree Sonore Festival in Venice, IT and NJPAC. She has appeared as a soloist with the Jazz at Lincoln Center Orchestra, Nelson Riddle Orchestra, Cincinnati Pops and Kentucky Symphony. She was awarded MAC and Bistro Awards for her sold-out, critically acclaimed run of solo shows at New York's Metropolitan Room in 2014 and this year she will travel abroad as a music ambassador for the US State Department's American Music Abroad Program. Her website is www.gabriellestravelli.com
---
6/26/2015: ERIC YVES GARCIA Sets at 7 PM and 9 PM Cover $20 | Minimum $15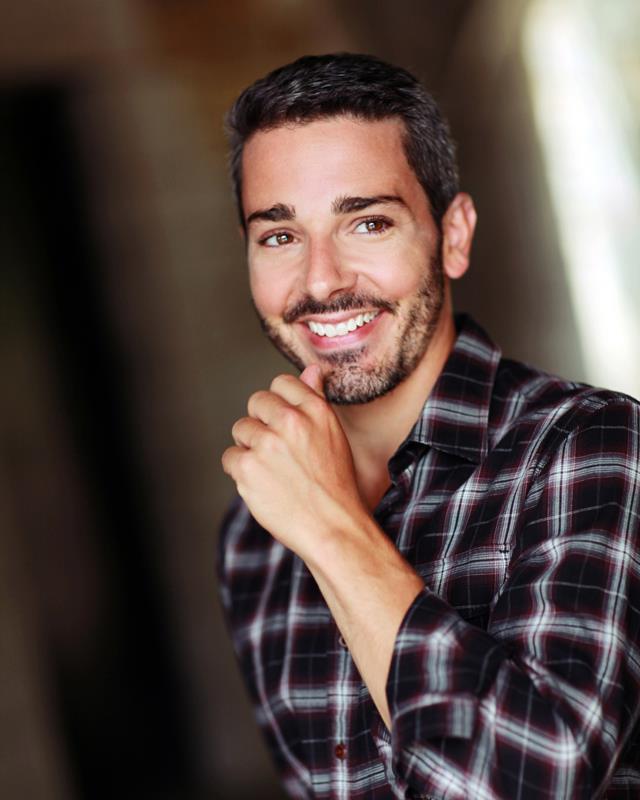 Buy Tickets
"…The heart of an aspiring concert entertainer." — The New York Times
"… Incredibly moving and very funny—often both at the same time." — The Wall Street Journal
ERIC YVES GARCIA was honored to be the recipient of the 2013 Margaret Whiting Award presented at Jazz at Lincoln Center, as well as the 2014 Bistro Award for Outstanding Singer / Instrumentalist. Shortly afterward, he was thrilled to perform in the Margaret Whiting Birthday Tribute at Carnegie Hall, in the Wall-To-Wall concert series at Symphony Space, and has enjoyed multiple engagements at Bemelmans Bar and as the headliner of the Valentine's Day Show at the Cafe Carlyle. His solo show, "One Night Standards", received raves in the NY Times and Wall Street Journal and toured the Northeast and Midwest. Soon after, he was booked in Paris for a 5 night run at Club Raye, and returned to perform there again in October. After playing the Kravis Center in Palm Beach and Lynn University, Eric will be joining Marilyn Maye, Billy Stritch and KT Sullivan aboard the Mabel Mercer Foundation's 'Cabaret At Sea' cruise from San Francisco to Alaska. Reviewing 2013's 'Mabel & Bobby' concert at Town Hall, Stephen Holden of The New York Times wrote, "The evening's brightest new discovery, Eric Yves Garcia, is a handsome young singer and pianist with a genuine star quality." He is a graduate of Fordham University at Lincoln Center's theatre department, an audiobook narrator and provides music for Ronald McDonald House charity events.
---
6/27/2015: An Intimate Evening Remembering the Cafe Pierre Featuring Kathleen Landis and Nancy Winston Plus Special Guests Sets at 7 PM and 9 PM Cover $20 | Minimum $15
Buy Tickets
Kathleen Landis and Nancy Winston re-kindle the flame that was lit at the Cafe Pierre for two decades. One of the most special places on earth the Cafe was full of great music, eclectic staff, bold faced names, celebrities and debutantes. Kathleen will be showcasing some of her new jazz work as well as songs written by cabaret favorite composer Francesca Blumenthal. Nancy will showcase some of her own compositions and work with some of our guest performers who would come by and sing a number at the Pierre such as cabaret personality Evan Stern and former Maitre D' Opera Singer Ramon Avalo.